PURE POLYUREA USED FOR LINING INSIDE OF PIPELINES
Internal lining of pipelines requires a very specific product and specific application, however the results Chemicals found in sewerage and wastewater corrodes concrete and steel pipes over time, meaning costly replacements or inefficiency of water assets due to leaks.
According to the Australasian Corrosion Association (ACA) 2010 Report on the impact of failure of infrastructure assets through corrosion as a result of current practices and skilling in the Australian mainland urban water and Naval defence sectors - 57% of all associated costs in the Urban Water Industry due to corrosion lies in the failure of pipelines.
Lining the interior of pipelines with polyurea is a measurable, long-term, cost-effective solution to ensure pipeline infrastructure lasts well into the future.
The Australian Water Industry has about 139,000 kilometres of water pipes. Elaston-PL75 may be poured or sprayed to the interiors of cast iron, steel or concrete pipes.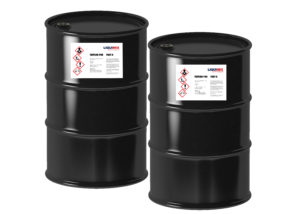 AVAILABLE TO PURCHASE IN:
425kg DRUM SET
42.5L PAIL SET
Technical Files
| | |
| --- | --- |
| MIX RATIO | 1:1 with high or low pressure equipment |
| HARDNESS | 75 (Shore D) |
| ELONGATION | >20% |
| ABRASION | < 20 (mg lost) |
| TENSILE | 21 (MPa) |
| TEAR | 10.8 (MPa) |
Other Information
BS EN 15655:2009 approved for Internal Lining of pipelines
Protects against H2S, H2SO4, Chlorine and many other chemicals
Permanent elasticity and strength - continuous seamless lining resists tearing, delamination, puncturing - stretches to accommodate cyclical movement and cracks in pipelines
Typical Uses
Internal Pipelining - may be poured or sprayed
Better chemical resistance than cement linings
Sewage and Water Pipelines - protect surfaces against chemical attack and abrasion - 20 - 40 year service life
Used to line internals of Cast Iron, Steel and Concrete Pipes
Features of Elaston-PL75:
Protects against corrosion

Bridges hairline concrete cracks

20 - 40 year service life

Smooth and seamless easy-clean lining

Will not flake, peel or blister