OPALON POLYASPARTIC FLOORING
Opalon 90% solids polyaspartic offers attractive, colour-fast flooring with either solid colours or coloured flake or glass finishes. Developed and manufactured by LiquiMix, this latest generation technology is the ultimate floor coating for use in domestic and commercial applications. 
Opalon colours are guaranteed not to yellow or change colour and Opalon clear is guaranteed not to yellow, even when exposed to harsh ultraviolet, making it ideal for use as a final coat over coloured flake or glass where long-lasting aesthetics are important. Offering unparalleled beauty, durability and colour-fastness, this is the only choice for the serious flooring contractor.
Its fast cure of only 45 minutes means most jobs can be completed on the day with no need to return the following day.
OpaIon is highly resistant to colour change unlike epoxies which will yellow over time, especially when exposed to UV. 100% solids also available.
Topcoat for Garage Floors

For use on caravans / trailers / motorhomes to protect from abrasion

For use where aesthetics are particularly important (colourfast)

For use with flake, crushed glass or other types of flooring

As a standalone solid floor coat (available in many colours)
TECHNICAL DOWNLOADS

TDS OPALON-F45
SDS OPALON-F45 PART A (available soon)
SDS OPALON-F45 PART B (available soon)
SPRAYBOOTH FINISHED IN FLAKE (STORM) AND CLEAR OPALON-F45 POLYASPARTIC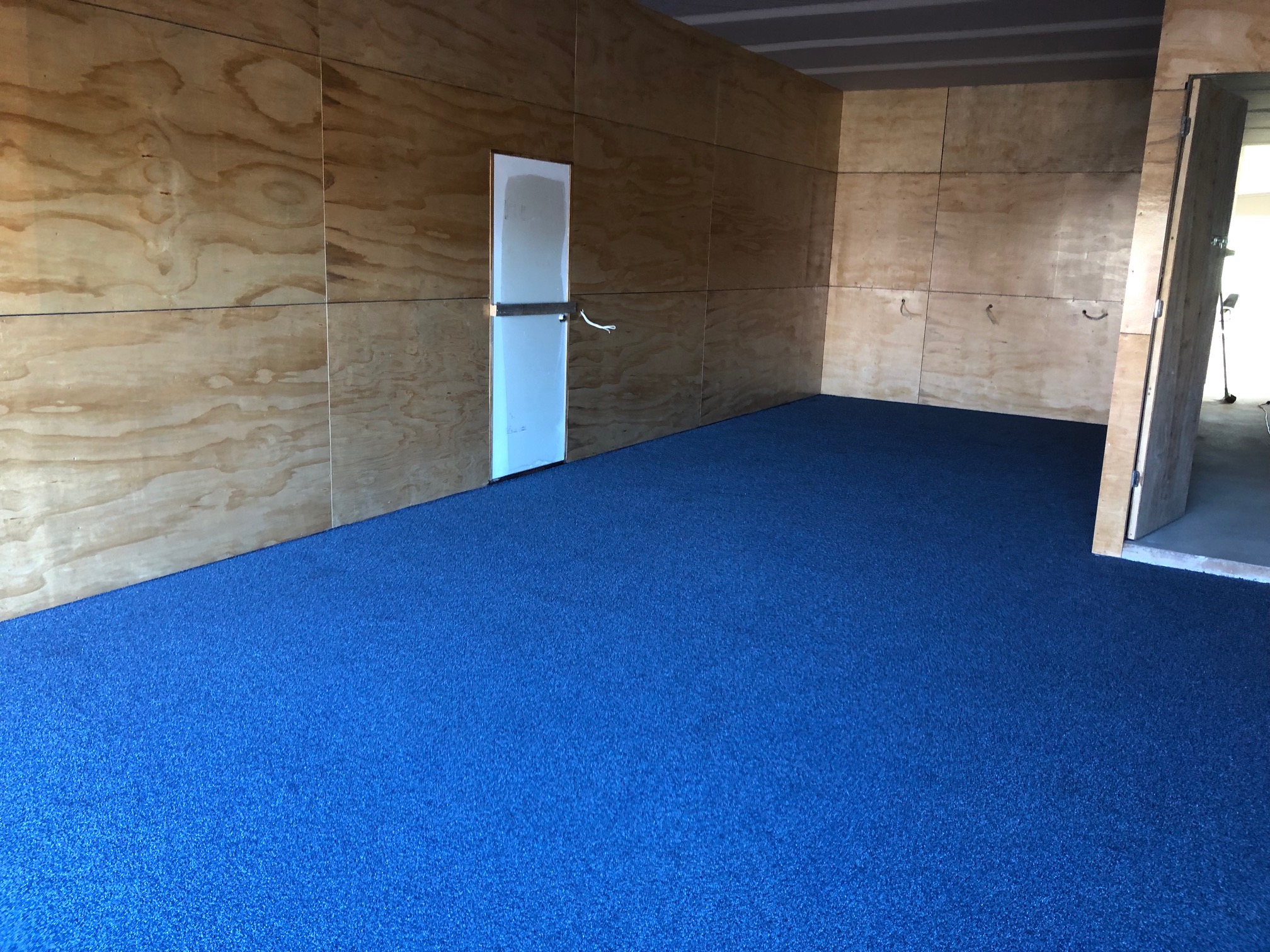 GARAGE FLOOR FINISHED WITH OPALON-F45 POLYASPARTIC - COMPLETED BY CRG (COLOURED RECYCLED GLASS) IN MELBOURNE