LiquiMix in the Australian Mining Review – Protecting Equipment in Mining
LiquiMix features in the latest edition of the Australian Mining Review - a special edition on Protective Coatings in the Mining Industry. Pictured here with our Service Manager - Andrew Ross.
Polyurea is more popular than ever for mining applications - equipment that is subjected to some of the harshest environmental assaults of any industry. Heavy duty machinery, buckets and coal mine wash plants are subjected to abrasion, impact, chemical attack and corrosion on a daily basis.
Protection with Tufflon® polyurea prevents expensive downtime, repairs and replacements.
Tufflon-D60 is highly resistant to wear and corrosion and with its tenacious grip to almost any surface, will continue to protect expensive plant equipment for many years under extreme conditions. This includes extreme temperatures and exposure to heavy and abrasive loads of rock and gravel.
Tufflon-P90AS is the anti-static version of Tufflon-P90. When rocks or gravel are dropped onto conveyor belts or truck tippers, they create static electricity, which combined with any flammable substance creates a potential for fire or explosions. Tufflon-P90AS is ideal to create a safe anti-static environment and protect against such dangers.
Tufflon® has shown to be an excellent alternative to the common rubber sheets often used to protect dump trucks and scoops. Tufflon® has excellent tear strength to stand up against impact, cuts, gouging and abrasion. Being flexible, it provides a cushioning effect - softening the kinetic energy from impact. These unique properties extend the life of valuable mining equipment - reducing downtime, repairs and expensive replacements.
Check out the latest edition here:
http://australianminingreview.com.au/latest/?fbclid=IwAR2X1rIvvuS61UKWHd8S5j8G-g2k4gCnSctPivjRgm3Gu7kao10sF2WLA0Y#page=26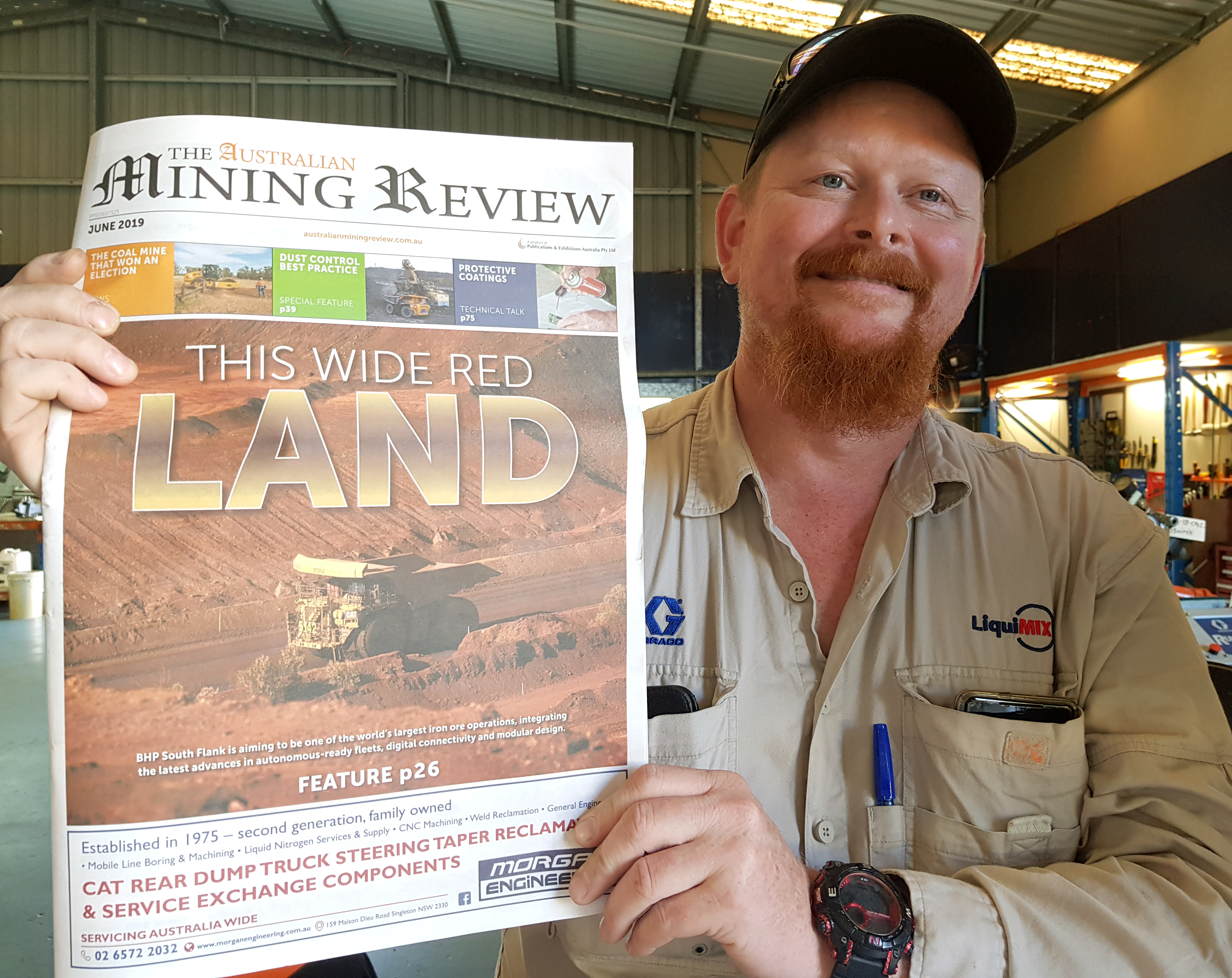 A MINING BUCKET BEING LINED WITH TUFFLON®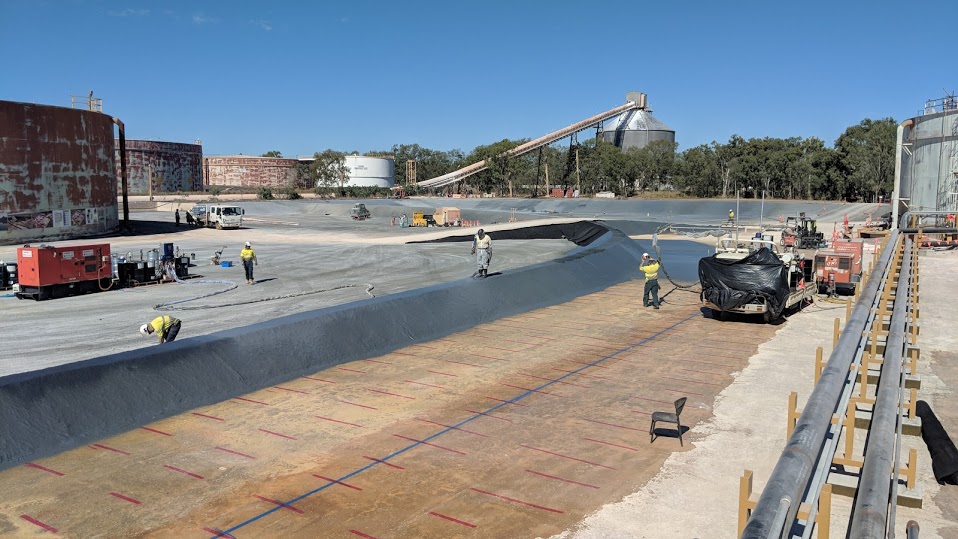 A CHEMICAL CONTAINMENT BUND BEING LINED WITH TUFFLON®