Liquimix is an authorised distributor and service agent for Graco Fiber-Reinforced Plastic (FRP) systems. Engineered with industry-proven Graco components, Graco FRP (Fiber-Reinforced Plastic) Systems and RS™ (resin spray) applicator guns provide you with a system that is technologically advanced, durable and easy to use...
For more information please call our friendly staff for a discussion about which system will suit you needs.
OPALON "F" SERIES POLYASPARTIC FOR BEAUTIFUL AND DURABLE FLOORS
Opalon-F90 is a 100% solids, two-component polyaspartic floor coating with outstanding properties...
Convenient 1:1 mix ratio
Zero VOC's means virtually no odour during application
45-minute pot life for flexible application times
5-hour thin film dry time allows fast return-to-service
Outstanding colour and gloss retention for both indoors and outdoors
Bridges hairline cracks in concrete
High abrasion resistance
Good chemical resistance
Tough and durable. Will not chip or crack like epoxies
Opalon Clear Topcoat is fast-curing with foot traffic allowed after just 2 hours. Opalon Clear Topcoat can be applied using plural component spray equipment such as Graco E-10hp or it can be pre-mixed and applied with conventional airless spray or roller.
---
Recommended Equipment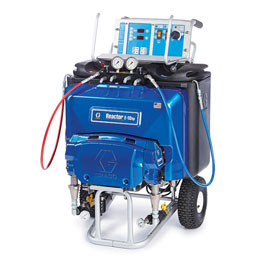 ---
Sample projects 
Project : Garage Floor
Method of Application -
Base Coat - Opalon F90 White NF x 1 coat |
Flakes ( MAR Large - LXFLAKES) |
Top Coat - Opalon F90 Clear  x 1 coat
---
Technical Information
Opalon-F90 Part A SDS ( Will be available soon)
Opalon-F90 Part B SDS ( Will be available soon)
You may be interested in: